Description
BAAN DUSIT PATTAYA LAKE 5 BEDROOMS
The group of villages that make up Baan Dusit Pattaya Lake 5 Bedrooms offers facilities second to none. Too much to write here really but there is a private lake which is fully stocked for fishing. A choice of swimming pools and water parks, gym, saunas, tennis courts, basketball courts, restaurant, 24-hour security etc.
This is one of the largest land plots in the popular Baan Dusit Estate, 193.5 Square Wah or 774 Square Meters. This home really is a lifestyle property with a deck with views down the local stream, a separate building designed for a gym, sala, a private swimming pool and is a lovely finished home.
The home is spacious to match the land plot. It is over 230 sq.m internally. All rooms have a great light and airy feel. It comes with fully furnished, A/C's, curtains, kitchen.
Local amenities include hospitals such as geriatric hospital and Yana Sang Wararam Hospital, schools such as Wat Nong Chap Tao School, shopping centers such as Chinese Market and 7 Seas Tackle Shop, restaurants such as Deer Yard Cafe and Fishing park, and the public transport stations of Yanasangwararam, Ban Huai Kwang, and Nong Nuch Garden.
This home is held under the company name. This will be given to the purchaser so no need for taxes or transfer fees.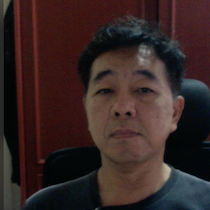 Similar Properties
CORNER BAAN DUSIT PATTAYA LAKE The group of villages that…
NOVOTEL MODUS BEACHFRONT PATTAYA
STUDIO LAGUNA BEACH RESORT 1 This is a special resort…
For Rent
฿8,000 Per Month