Description
EDGE Central Pattaya, The Newest Project In Pattaya By Sansiri, located on the corner of Pattayasaisong 13 Alley. It is the very heart of the city and only 300 meters away from the beach. In addition to Shopping Malls, There are also many exquisite food and leisure places to make your life colorful.
The building rises thirty-first stories and boasts 603 gorgeous homes in thoughtful layouts ranging from 1 to 2 bedrooms. In design homes, A selection of materials includes vinyl floor tile which resists moisture, water, and termites. The kitchen boasts Mex appliances, a countertop, and a backsplash surface that are porcelain. Bathroom fixtures manufactured by Cotto.
EDGE Central Pattaya's extensive amenity package is filled with modern essentials designed to complement today's active lifestyles. Residents have access to the breathtaking views on the 30th and rooftop floors. There is a fitness room that has 12 pieces of equipment especially Interactive Boxings, and also Boxing area, steam, sauna room, and sexy baths. The social room, Sky lounge room, a laundry room are on this 30th floor. Hot Party Pool, Hill Garden, and Sunset Terrace are outdoor. The highlight is Champaign Gold Infinity edge pool on the rooftop floor.
For Sale
| UNIT | STATUS | BEDS | BATHS | PRICE | SQM | EXPOSURE |
| --- | --- | --- | --- | --- | --- | --- |
| 501-1AM | Active | 1 | 1 | 3990000 | 26.75 | SW |
| 2611-1Bm | Active | 1 | 1 | 8230000 | 30.50 | SW |
| 2604-1Bm-1 | Active | 1 | 1 | 7560000 | 30.54 | SW |
| 2524-1C-1 | Active | 1 | 1 | 6210000 | 30.72 | NE |
| 2423-1C | Active | 1 | 1 | 7110000 | 30.25 | NE |
| 2413-1Bm | Active | 1 | 1 | 8010000 | 30.95 | SW |
| 2307-1Bm | Active | 1 | 1 | 6880000 | 30.50 | SW |
| 2316-1B-1 | Active | 1 | 1 | 6090000 | 30.28 | NE |
| 1411-1Am | Active | 1 | 1 | 5750000 | 26.98 | SW |
| 1422-1A-1 | Active | 1 | 1 | 5180000 | 26.64 | NE121 |
| 1217-1A | Active | 1 | 1 | 4960000 | 26.60 | NE |
| 1114=2Am | Active | 2 | 1 | 8520000 | 50.47 | NW |
| 1115-2A | Active | 2 | 1 | 9180000 | 50.25 | NW |
| 1013-1Am | Active | 1 | 1 | 5070000 | 27.32 | SW |
| 0921-1A | Active | 1 | 1 | 4960000 | 26.54 | NE |
| 0809-1Am | Active | 1 | 1 | 5070000 | 26.92 | SW |
| 0718-1A-1 | Active | 1 | 1 | 5070000 | 26.55 | NE |
| 0615-2A | Active | 2 | 1 | 8850000 | 50.25 | NW |
| 0513-1Am | Active | 1 | 1 | 5070000 | 27.32 | SW |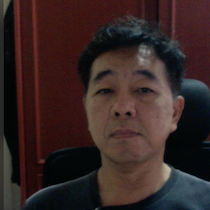 Similar Properties
ATLANTIS CONDO RESORT PATTAYA The Atlantis condominium resort Pattaya is…
Studio Ground Floor LBR1 Studio Ground Floor LBR1 located off…
For Rent
฿8,000 Per Month
THE TRUST RESIDENCE PATTAYA The Trust Residence Pattaya is located…
For Rent
฿9,000 Per Month