Description
ROYAL PARK VILLAGE PATTAYA
Two Storey Villa in Royal Park Village Pattaya, 400 Square Meters of Land and 225 Square Meters of Living area. 4 Bedrooms and 1 trim/bedroom and 4 Bathrooms. Fully Furnished with skin furniture, 2 big balconies; one upstairs and one downstairs.
The house is connected with fixtures, beds and furniture. Own room for washing machine and div equipment / high pressure washer. Swimming Pool 12.5m x 4.5M with good depth. And staircase with railings at one end. It is made with a built-in edge that provides extra security. Shower outside and private shower and toilet room by the pool.
Sitting group with thanks for eating and staying without sun at one end of the pool. Carport, garden with lawns and shrubs.
The villa is well maintained with little wear, light brick-faced and dark windows. The property is worked with lawn and shrubs, the rest is coated with non-slip concrete deck that is easy to keep clean.
The villa appears to be well maintained with good qualities. There are ceramic tiles on all floors, tiled bathrooms, the main bathroom with whirlpool tub.
The kitchen is in solid wood with stone worktop, ceramic hob with induction. Kitchen, wall sections, beds and wardrobes are in all solid wood and specially built on site. There is air conditioning in all bedrooms and living room.
The property is fenced with fences and walls that prevent access, and has electric gate. There are good sun conditions in your own garden around the pool and on the grass. In addition, there is a covered dining area where you can enjoy the warmth of the shade by the pool.
Adjacent to the pool there is a separate building with toilet, shower and laundry room. There is also an outdoor shower near the pool. The area around the house and the pool is covered with non-slip concrete deck. The accommodation is conveniently decorated with bright colours, large airy rooms and a beautiful tiled staircase up to the second floor.
There are 4 spacious bedrooms with large wardrobes in solid wood, 2 large bathrooms with shower and bath in the second floor as well as a guest toilet in the first floor.
Recently, an annex has been built, which is now used as a fitness room. The annex has a washbasin and inline water, plus air conditioning and fan in the ceiling for good air circulation.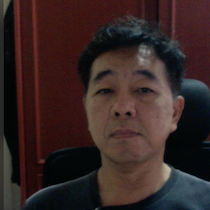 Similar Properties
2 BEDROOM HOUSE FOR SALE IN KHAO TALO This beautiful…
For Sale & Rent
฿2,700,000
1 Bedroom Park Lane Jomtien located on Bun Kanchana Alley…
For Rent
฿8,000 Per Month
Jomtien Beach Mountain 7 is located at Soi Chom Thian…