Description
WONGAMAT TOWER STUDIO
The condo is positioned in a tranquil, beachfront environment, and is yet conveniently situated only minutes from downtown Pattaya. Picture a Tai-Chi practice at sunrise; a cold beer on the beach with the sand between your toes; enjoy the waves while windsurfing, sailing or swimming; anything is possible at the Condo.
An area of unmatched natural beauty in Pattaya. Situated less than 50m from the beach and rising 38-stories skywards, the Wongamat Tower is well positioned to take full advantage of this picturesque location.
All apartments and public spaces in the condo offer endless vistas from morning to night thanks to the transparent glass walls from floor to ceiling. State-of-the-art engineering enables other key features such as a soaring 13-meter high lobby area and fewer structural columns throughout the building for increased livable floor space.
Studio, Fully Furnished, Foreign Name.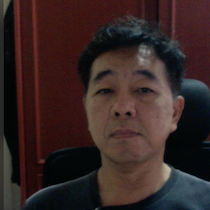 Similar Properties
VIEW TALAY RESIDENCE 6, Studio Unit is 50 Sq.m and…
For Sale & Rent
฿3,000,000
VIEW TALAY 5C STUDIO FOR RENT View Talay Condominium 5C.…
For Rent
฿16,000 Per Month
ARCADIA BEACH CONTINENTAL Arcadia Beach Continental, offering an inner-city resort…